* * * * *
While writing The Horse Latitudes, I wrote an essay exploring my personal history with anger, and how writing changed everything. It's called "Writing Angry, Writing Anger" and you can read it at Propeller.
* * * * *
October's Liars' League included my story "First Date". The theme was Flesh & Bone.
This is a fantastic London reading series which pairs short stories with actors to be performed live.
Here is the excellent Clareine Cronin's performance from October 11, 2016.
* * * * *
I'm incredibly grateful that "Bleeder", an excerpt from The Horse Latitudes,
will be included in the forthcoming anthology The Road Ahead,
due out in January 2017 from Pegasus Books.
"A decade has passed since boots first hit the ground in Iraq and Afghanistan. Yet the war has not ended—only changed.  Twenty-five diverse veteran voices reflect the changing face of combat and reflect the haunting realities and truths only fiction can reveal."

Pre-order it HERE.
* * * * *
Grist, Issue 9 includes my first coming-home story, "Hypervigilance".
Order it HERE.
* * * * *
It includes my story "Baptism" as well as a fantastic bunch of poets and writers.
Copies can be found here.
* * * * *
I am incredibly honored to receive this year's Oregon Literary Fellowship for fiction,
* * * * *
includes my stories "V is for Valor" and "Sergeant Mills Watches a Fight".
Available here.
"War Stories 2015: An Anthology is a collection of emotional and thought-provoking prose and poetry written by veterans and civilians exploring the effects of war. This book was made possible through the support of Post 134 and Oregon Humanities."
* * * * *
* * * * *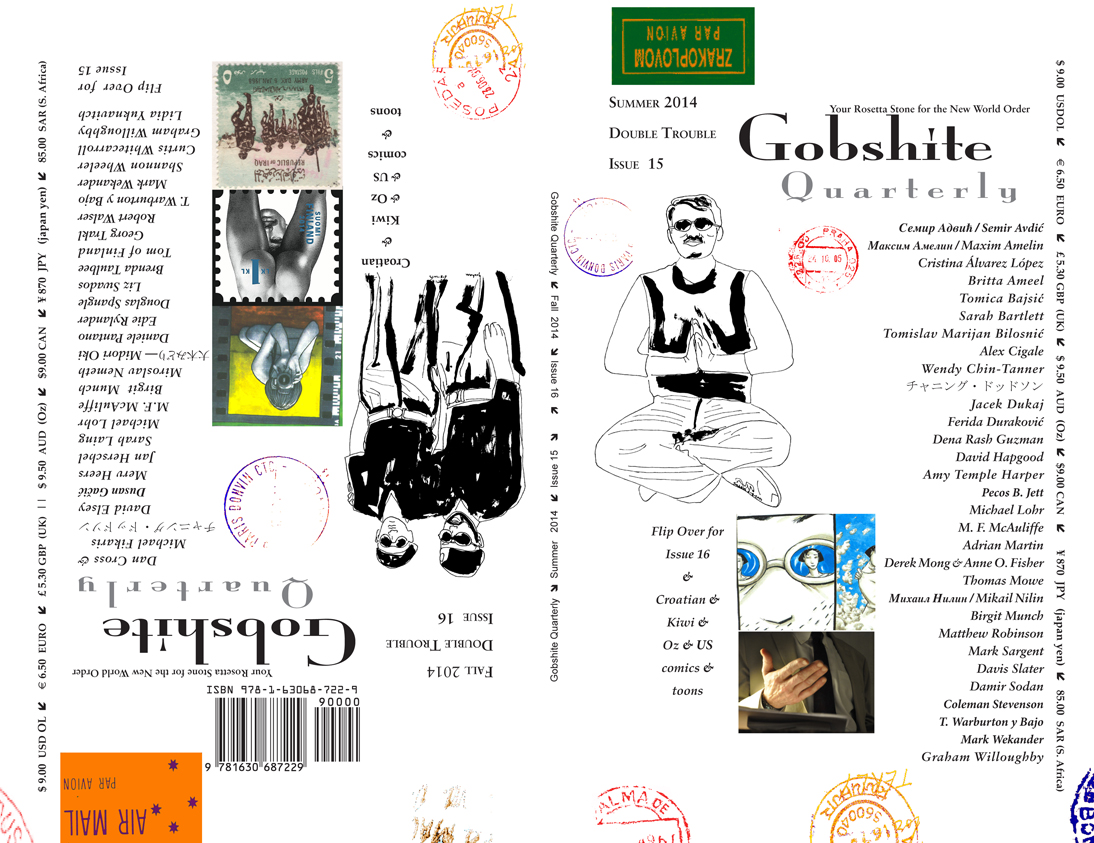 "First Sergeant Orders a Formation" is in Issue 15/16 of Gobshite Quarterly.
Order it here.
* * * * *
Liz Prato, editor. Laura Stanfill, publisher. Gigi Little, cover design.
Ask for it at your local, independent book seller, or order it here.